Power wood carving, which uses a motorized tool comprising a shaft and cutting burr mounted on the end, is popular with those who want to create intricate designs that simply aren't possible with manual tools.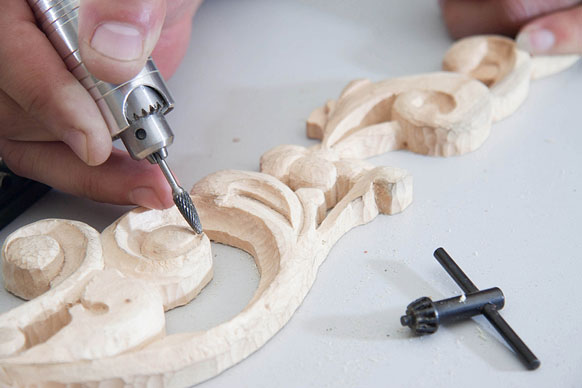 Power wood carving tools remove wood faster and more precisely than traditional wood-cutting tools, and they also give the user more control. Furthermore, the user can access tighter areas than are typically possible with traditional wood carving tools, which reduces splintering and fracturing of the wood. This enables wood carvers to create pieces that are very thin and very detailed, without an increased risk of breaking them during the carving process.
Power carving tools are much easier to maintain than traditional wood carving tools, because they require no sharpening. This gives carvers the peace of mind of knowing that the tools they are using are always in the best condition possible.
Power tools are also ideal for anyone with compromised hand strength, such as those with arthritis or with hand injuries.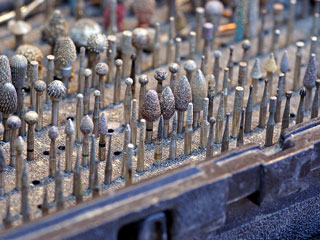 While power carving tools have many advantages over hand tools, there are also a few disadvantages users should be aware of. Power carving tools are more expensive than traditional carving tools, and certain safety precautions must be taken when using them. They are noisier than hand tools, and they do produce dust.
The use of power carving tools became more popular during the 1970s. Today, many carvers who specialize in detailed, fine work such as bird carvings, use power tools for some or all of their carving.
---
Copyright © Power-Carving.com.
All rights reserved.
About Us
.
Power Wood Carving