Website Description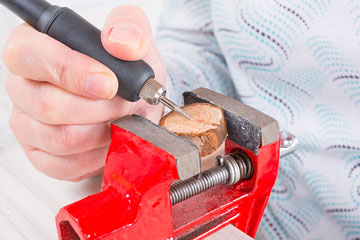 Power carving products and techniques are featured on the Power-Carving.com website. This website explains what power carving is used for and how power carving tools are used to carve wood and other materials. It defines the major types of power tools and accessories that a carver needs and includes links to suppliers that sell these tools. In addition, there are links to resources with general information about power carving. Website visitors can learn about the different types of carving tools, including flexible shaft machines, micro motor machines, rotary tools, and woodburning tips.
Privacy Policy
Zeducorp has created this privacy policy statement to disclose the information gathering and dissemination practices of this Power-Carving.com website. No personal information is collected herein or disseminated hereby. However, this privacy policy does not apply to third-party websites that are cross-referenced by this website.
Terms Of Use
All information on Power-Carving.com is provided "as is." This website contains reference information and resource links for power carving tools and techniques. By using this website, you agree that Zeducorp is not responsible for errors or omissions, and shall have no liability for damages of any kind, including special, indirect, or consequential damages, arising out of or resulting from any information, product, or service made available hereunder or the use or modification thereof.
Link To Us
Thank you for visiting Power-Carving.com. We trust you have found this website useful, and we invite you to place a Power-Carving.com on your website. Simply copy the following HTML link and paste it on one of your website pages to reference this informative website. We appreciate your consideration.

<a href="https://www.power-carving.com/">Power Carving</a>
---
Copyright © Power-Carving.com.
All rights reserved.
Search Us
.
About Power Carving